Since this page is the content of the general -purpose sector, we will provide solutions on this page, but we cannot provide specific operation steps for each device.
Reduce the distance between the nozzle and the hot bed, until the material of the first layer is changed from the filament to the plane;
Reduce the printed speed of the first floor;
Improve the temperature of the hot bed;
Try to apply a layer of PVP solid glue in the print area after the heat bed is completed;
Try to replace another roll of filament.
If you find that the printed head cannot send out the filament smoothly, it is recommended to heat the heat to 240 ° C before taking out the filament.
Dredging the nozzle with steel needles, it is recommended to wear high -temperature glove operations.
Or it is speculated that the blocking position of the steel needle is further dredged/replaced with the corresponding parts, such as nozzle or thermal end.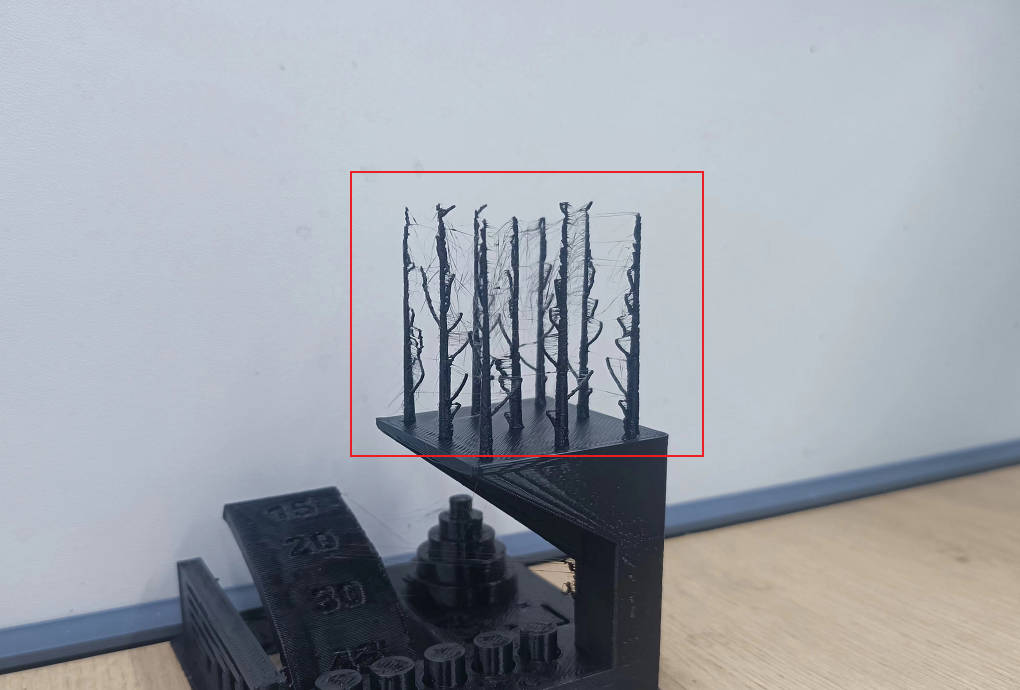 The cause of stringing when printing: The melting filament when the print head is empty due to the movement of the gravity factors,
So please refer to the following steps:
1. Reduce the temperature of the print head 5-10 ° C;
2. Increase the Retraciton Distance/Length , and increase Retraction Speed, it is important to note that the two parameters are likely to cause the model to have gaps or consumables.
3. Increase the speed of TRAVEL;
4. If multiple models are printed at the same time, please arrange each model as closely as possible to avoid increasing unnecessary movement paths.
5. If you have replaced filament , please use other filament to test. If the it have impurities.
It usually appears in the corner of the model, due to the phenomenon of cooling consumables. Able to solve
Open brim connected to the model when slice.
Apply a layer of PVP solid glue in the print area.