Please click "Home ALL" to observe whether the X, Y, Z return to zero is normal. If it is normal, please re-leveling and observe whether there is any abnormality in the leveling. If there is no abnormality, please try to print the official test model.
①Refer to the figure below to modify the machine parameters.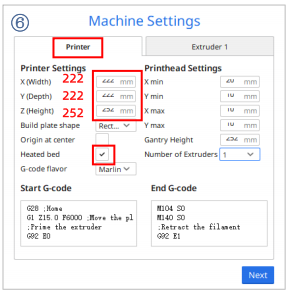 ②When slicing, refer to the figure below to center the model.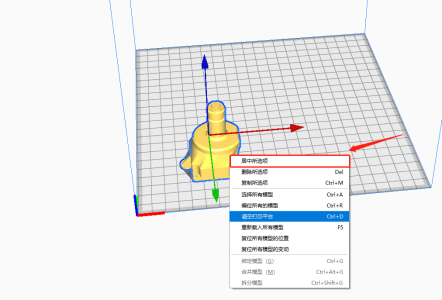 ①Please try to update the latest firmware.
②If updating the firmware cannot solve it, it may be a problem with the motherboard. Please feedback the detailed investigation results to the after-sales engineer.
After-sales engineers will help you solve the problem.(Reply time :1 working day)
Please click this link to submit your ticket: