The error may be caused by the SD card. If the SD card is inserted, remove the SD card and power on again.
It may be an error caused by a damaged print head. Unplug the connecting cable between the print head and the base (see picture 1)or disassemble the print head shell and unplug the t0 cable(see picture 2). If it can be started normally, determine that it is the problem of the print head and replace the print head.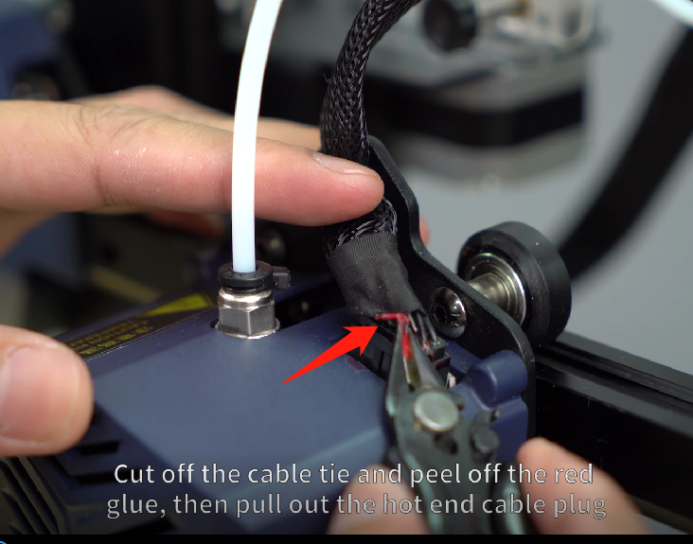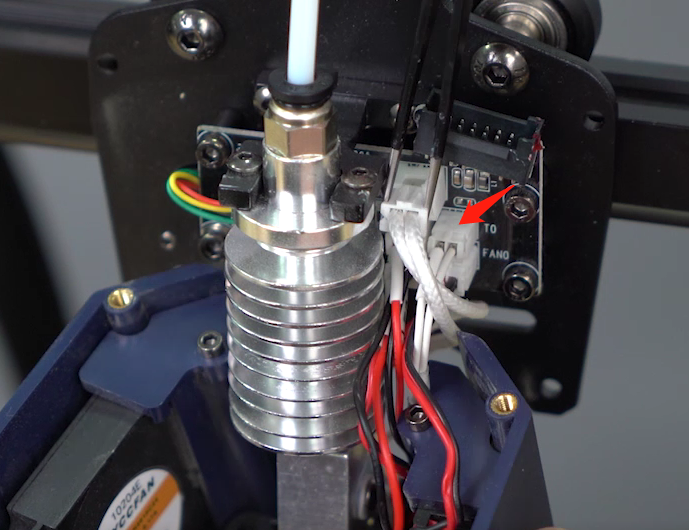 Power off, insert the SD card storing the firmware, and then power on the printer to automatically update the firmware, and then automatically enter the main interface( Note: update the corresponding firmware according to the motherboard model, and ask the Engineer).
Unplug the cables on the motherboard except the screen and power supply in turn.Re start up every time you unplug a cable.
when the unplugging cable makes the printer starting up normally, it means that the accessory connected by this cable is damaged.
If it is still invalid, replace the motherboard.
Refer to the link video replacing the motherboard:
https://www.youtube.com/watch?v=dnm_1ctj0cI&list=PLigeDb6eIcGof9Bii5tyiAuLMhQUBEgcO&index=3
If the above methods are invalid, we suggest you create an after-sales ticket and our After-sales engineers will help you solve the problem. (Reply time :1 working day)
Please click this link to submit your ticket: