Before diving into 3D printing, you might want to grasp some knowledge about filaments. Here, we provide a brief introduction.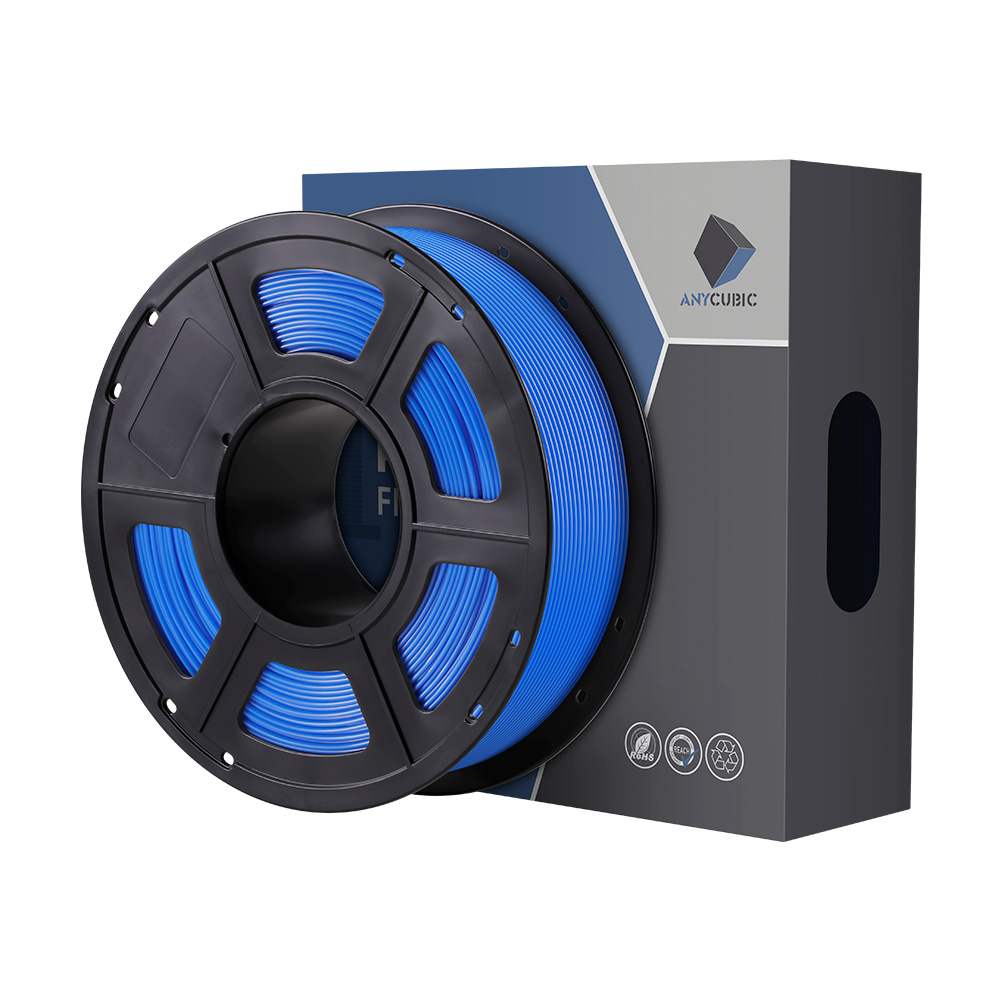 PLA is an easy-to-use and print material because it requires a lower temperature to melt and flow, and has good adhesion. PLA also has good plasticity and surface quality, capable of producing high-precision models.
Anycubic's common PLA materials are usually provided in the form of spools with a diameter of 1.75mm, which can be used for most 3D printers.
PLA materials have many applications, including making models, art pieces, toys, decorations, and more. However, it should be noted that PLA materials are not suitable for making items that require high temperature and pressure, as they will soften and lose strength under high temperature and pressure.
Compared with some other 3D printing materials, the price of PLA material is relatively low, which makes it a widely used choice.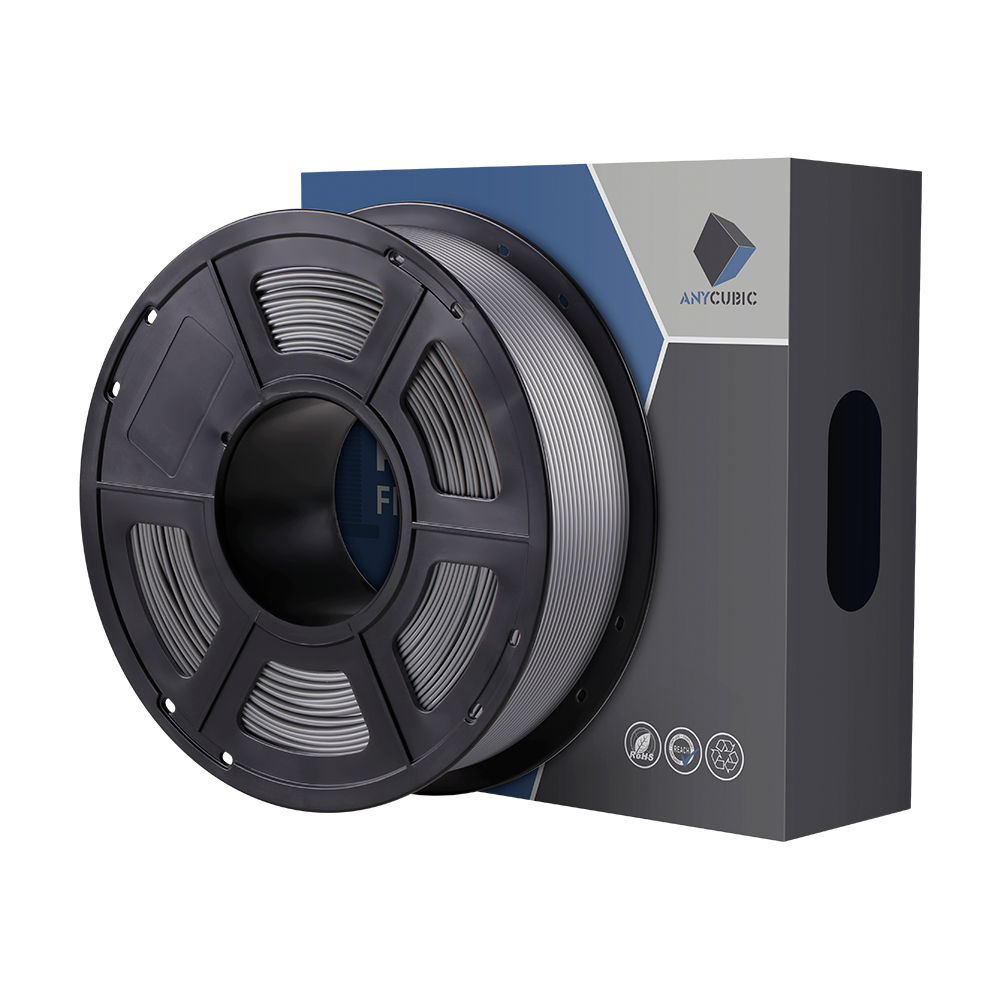 The toughness has been strengthened on the basis of PLA.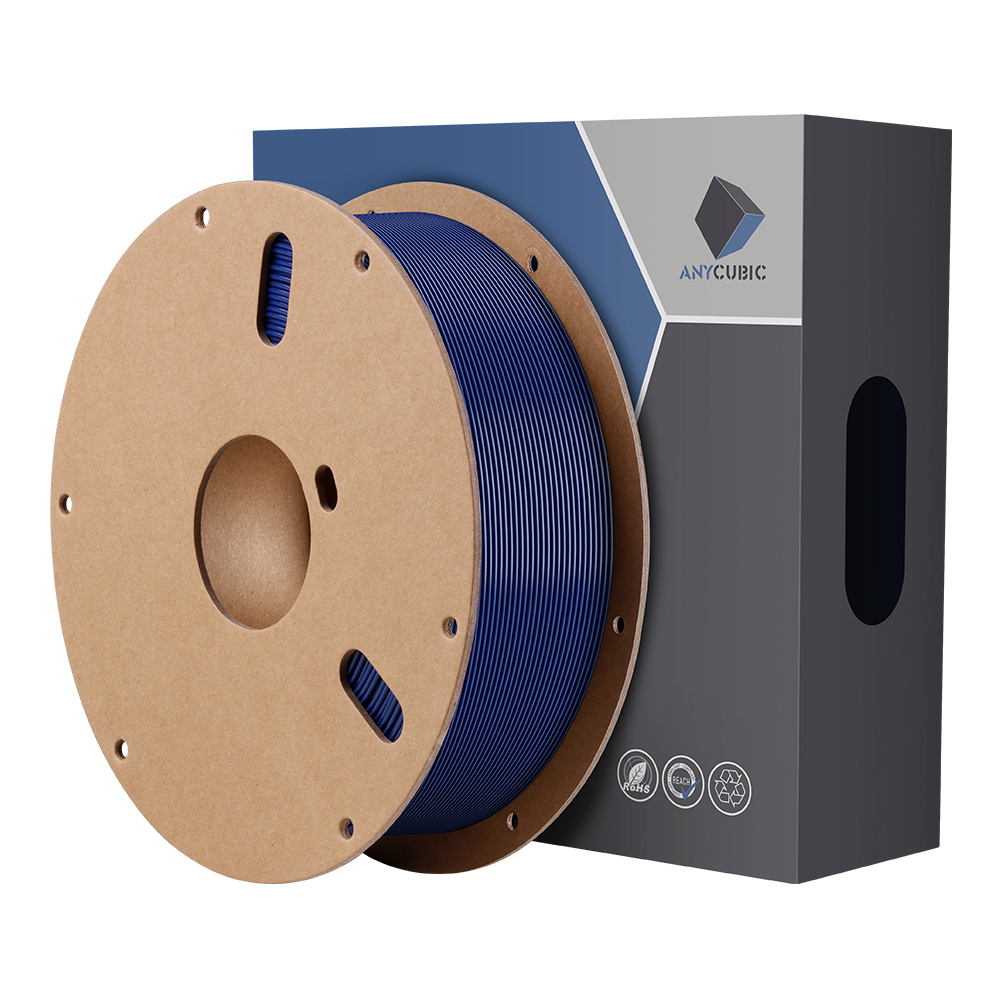 Compared to standard PLA filaments, the high-speed PLA filaments boast enhanced fluidity and better cooling effect,
Ensuring smooth and consistent feeding for filaments after melting, and rapid model cooling and shaping
In short, it is more suitable for use in high -speed printing.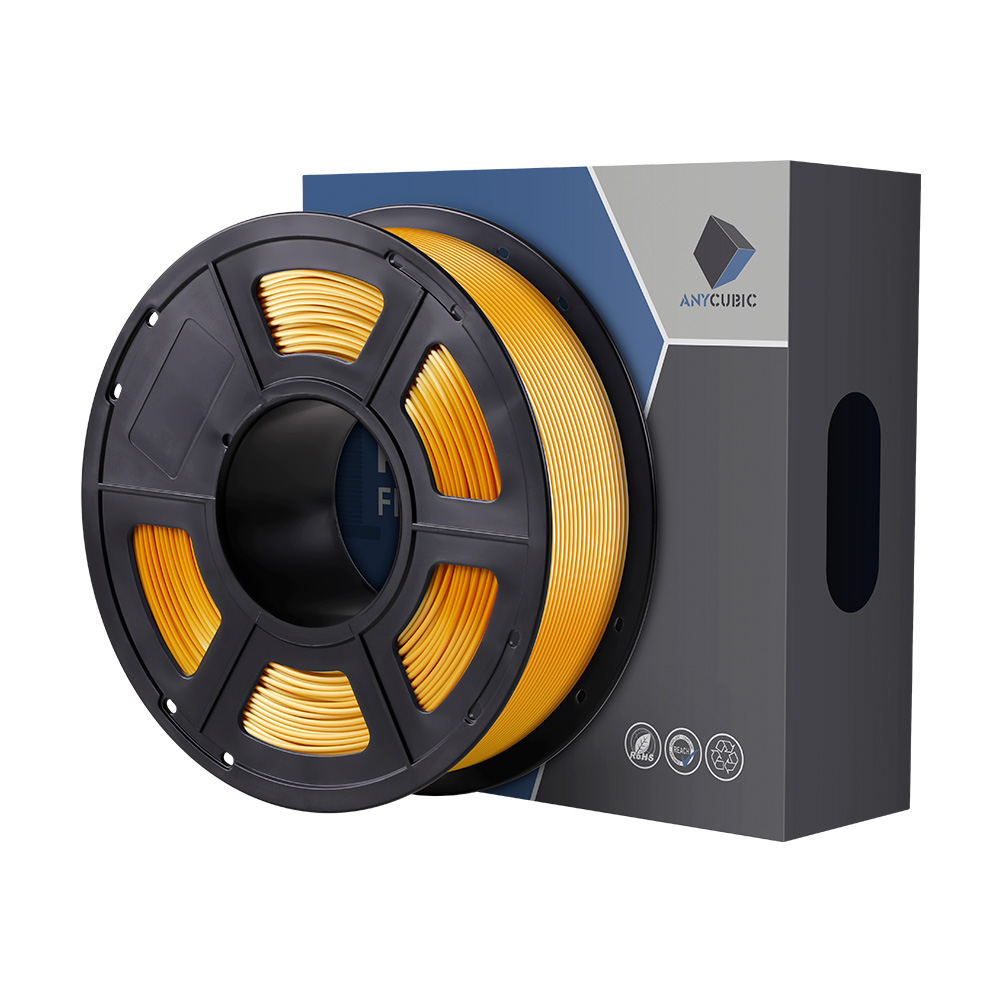 Silk PLA is a type of 3D printing material made by adding special additives to PLA base material. It has a soft and smooth texture similar to silk fabric, hence the name "Silk PLA". Compared to traditional PLA, Silk PLA has stronger interlayer adhesion, resulting in a smoother and more delicate surface of the printed model and a more obvious silk-like feel.
In addition, Silk PLA has other characteristics. For example, it does not produce a pungent odor like ABS and does not produce irritating smoke like some nylon materials. Moreover, Silk PLA is environmentally friendly and can be used indoors without harming the human body.
It should be noted that due to the special properties of Silk PLA, it differs from regular PLA in some aspects. Therefore, some adjustments are required when printing with Silk PLA, such as increasing the nozzle and bed temperatures appropriately, adjusting the printing speed and infill density, etc.
Anycubic Silk PLA typically prints at around 200℃ and is suitable for most 3D printers.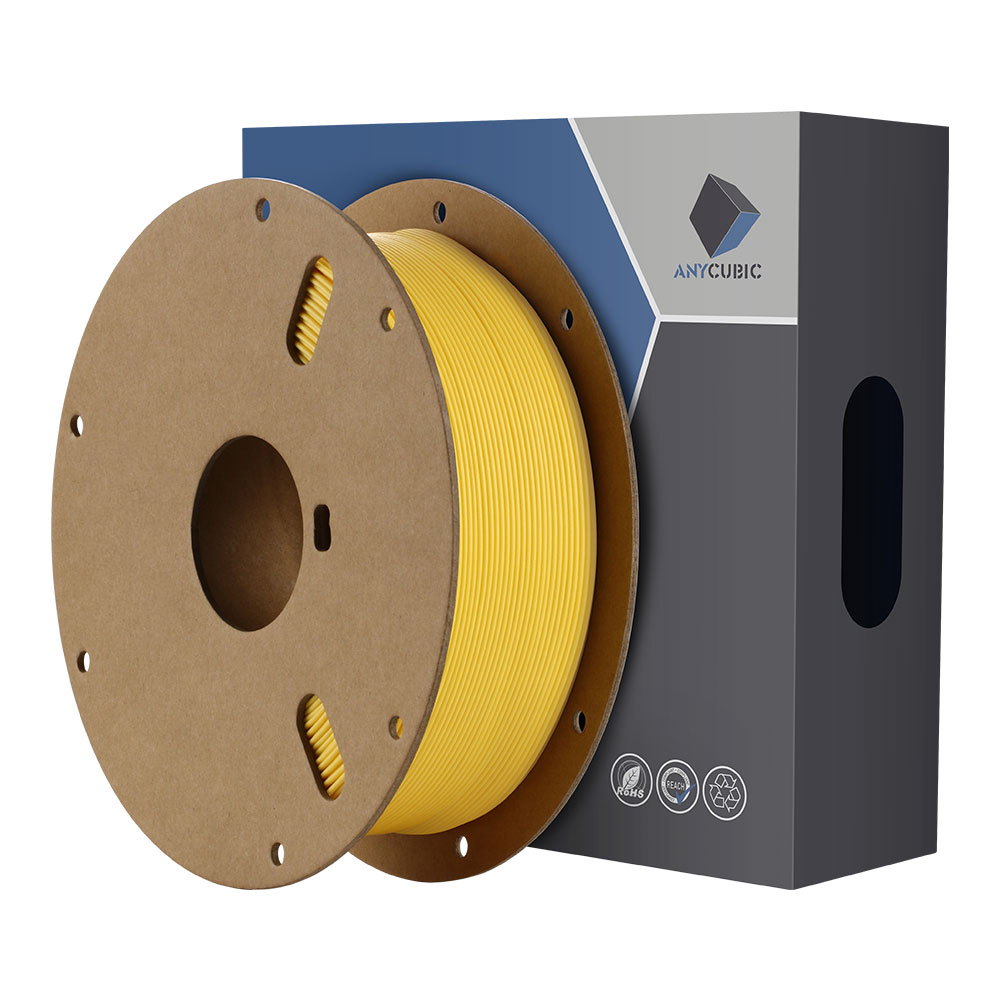 Soft Matte and Elegant
Matte texture with fewer visible layer lines.
Anycubic Matte PLA 3D Printer Filament provides with soft touch and elegance.
And macaron color to enhance the 3D prints' quality with higher level of detail.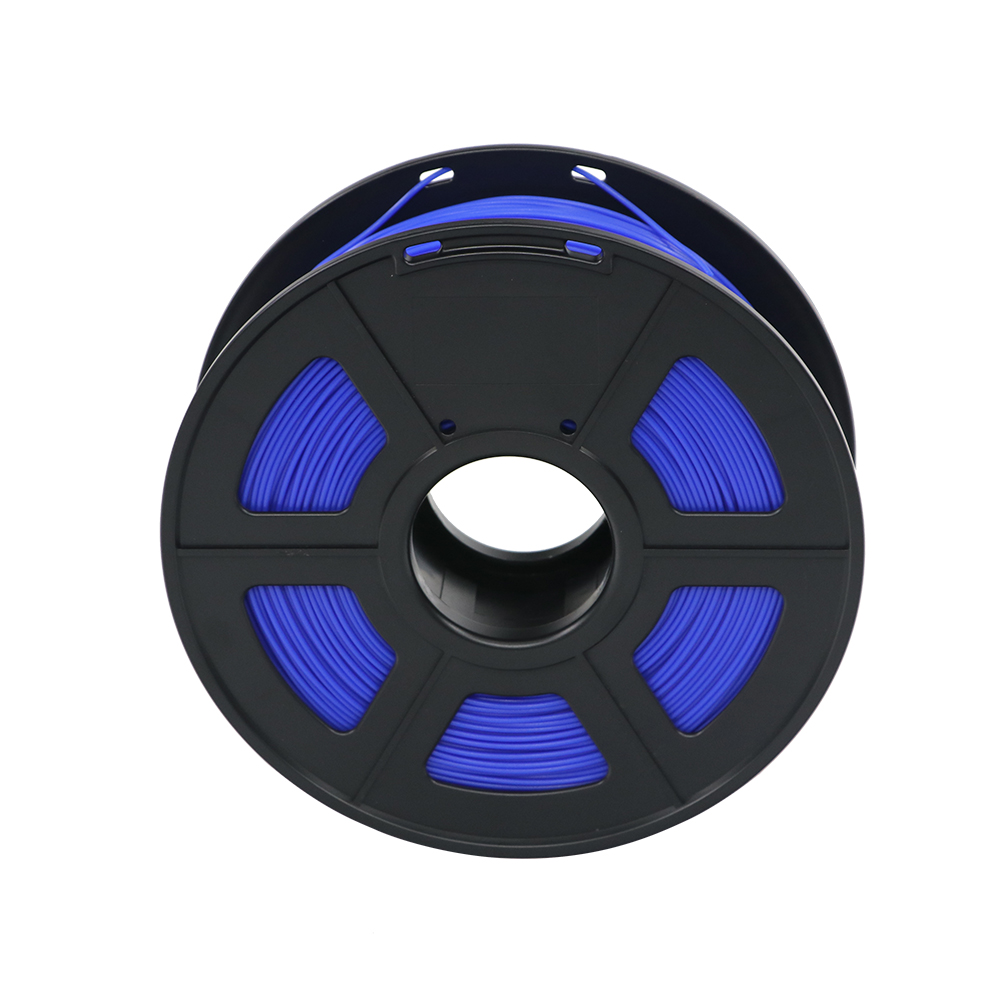 ABS, or Acrylonitrile Butadiene Styrene, stands as a cornerstone in 3D printing materials. Recognized for its durability and impact resistance, ABS is an excellent choice for producing robust and functional prototypes. Its versatility extends to a wide array of applications, from automotive components to household items. ABS's ability to withstand moderate temperatures and resist chemicals makes it suitable for engineering-grade projects.
If your 3D printer has a closed print volume, you can better use this kind of filament.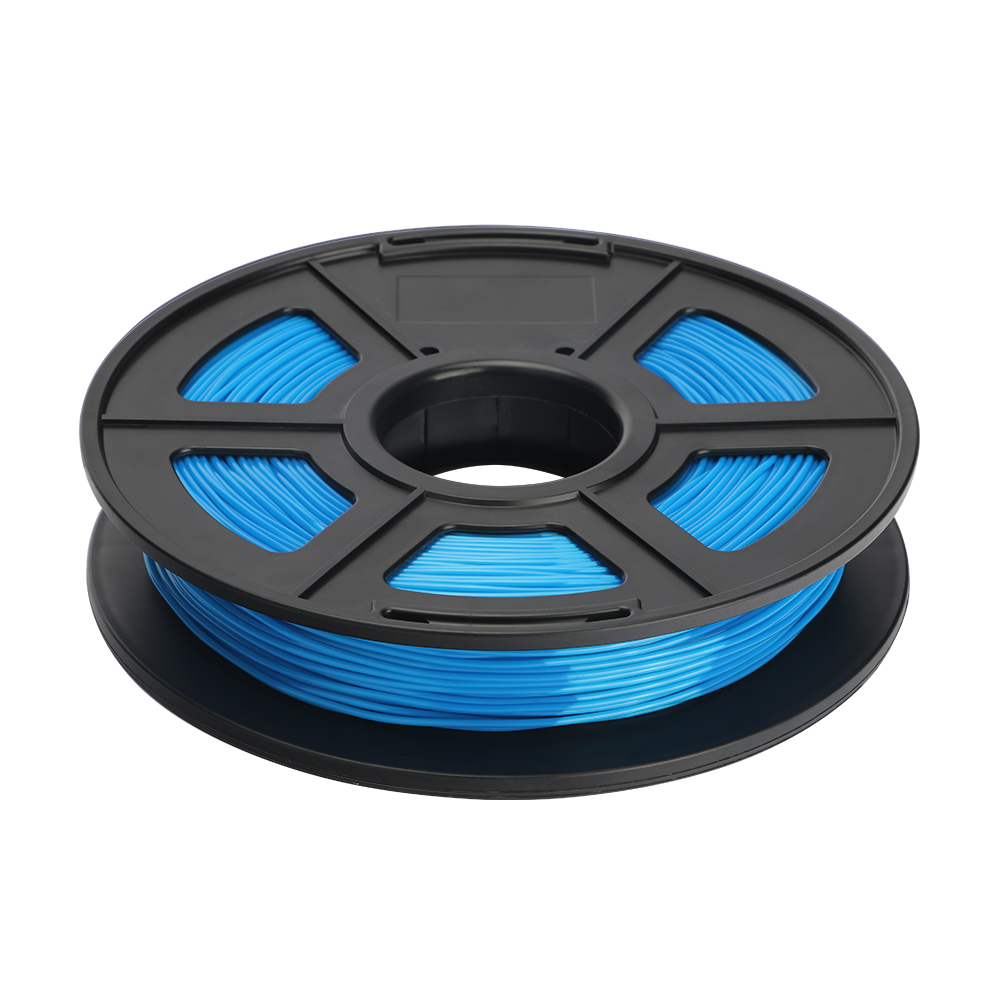 TPU, or Thermoplastic Polyurethane, is a versatile and elastic material widely used in 3D printing. Known for its flexibility, durability, and resistance to abrasion, TPU is an ideal filament for producing flexible and functional prints. Its rubber-like qualities make it suitable for applications requiring impact absorption, such as phone cases, shoe insoles, and custom grips.
It is worth mentioning that direct drive can better print this filament.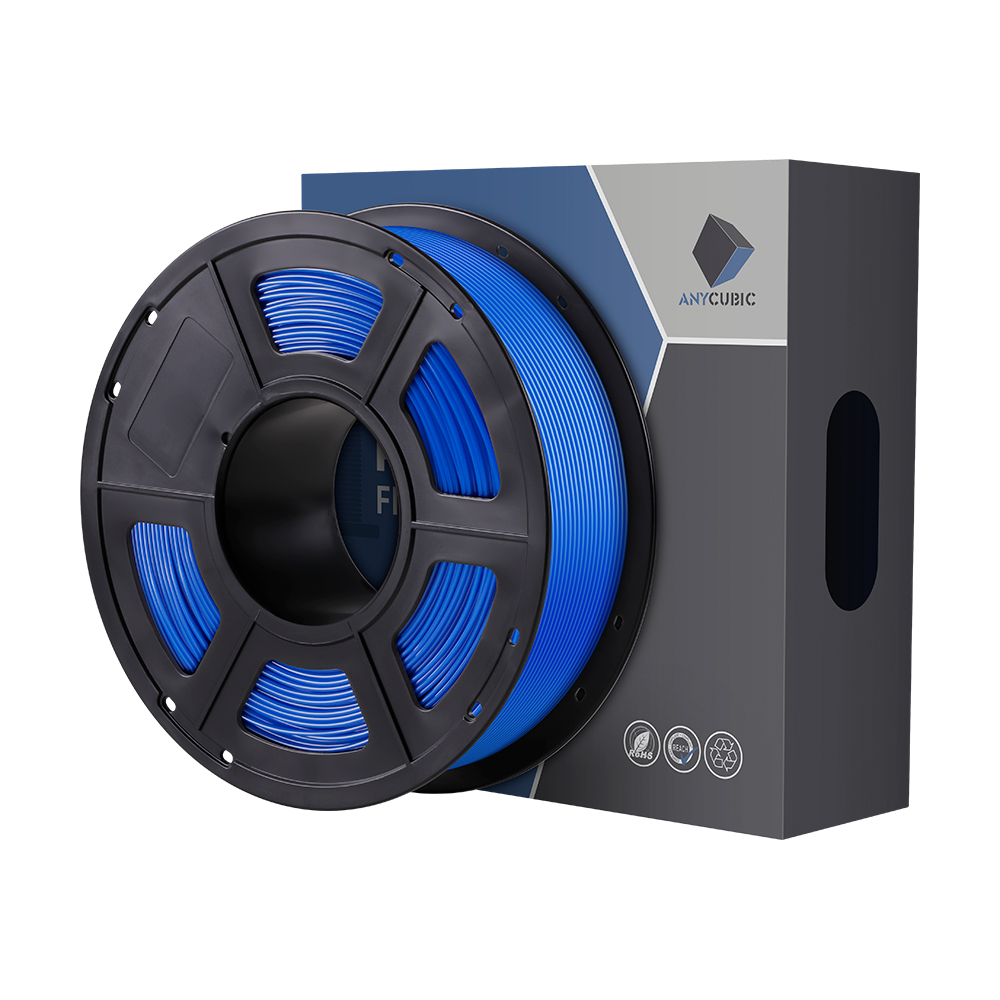 PETG is another great filament for beginners. It is also easy to print but displays properties similar to ABS, a more mid-level material. It has the heat-resistant properties of ABS without toxic fumes and can be sanded much like PLA.
Most FDM printers that can print PLA can print PETG, though it takes a little more effort to get right, especially the filament care.
It's important to keep the PETG away from moisture, as it can absorb moisture and give lower print quality
1.Store the filament in a dry, cool, and dark place, away from direct sunlight or high-temperature environments.
2.It's best to keep the filament in a sealed bag or Sealed Box and remove as much air as possible to prevent moisture and dust from entering.
3.Before long-term storage, it's best to repackage the filament in its original packaging and seal it properly.
Proper usage and storage methods can help prolong the lifespan of filament and maintain its printing quality.