Resin 3D Printers: Using Photon Mono M5 as a reference.
Turn on the printer, select "System" -- select "Information" -- to access the firmware version of the printer.
Please turn on the printer, insert the USB drive that was provided with the printer, which contains the firmware file for the printer.
Alternatively, you can download the relevant firmware file for your printer from the official website and copy it to the USB drive.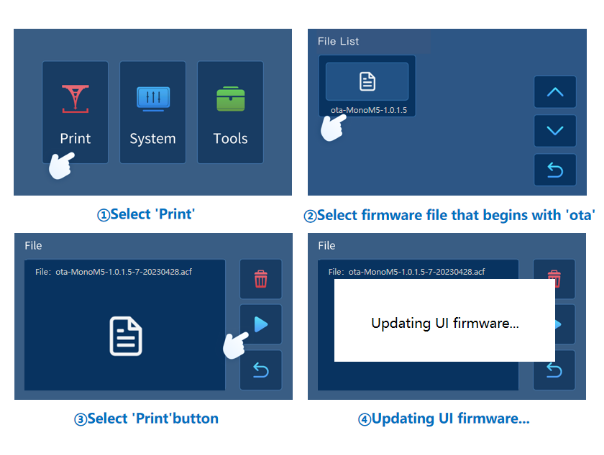 If you have further questions, we suggest you create an after-sales ticket and our After-sales engineers will help you solve the problem. (Reply time :1 working day)
Please click this link to submit your ticket: