1. Ensure that your device is connected to a reliable network to download the model files smoothly.
2. You could use the download management feature of your browser to track and manage the downloading files.
3. Make sure you have installed the appropriate software or applications on your computer to open and view the downloaded model files correctly.
4.Even if your printer does not have a network function, you could get your favorite model by operating on the APP.
Please search "Anycubic"in App Store or Goolge Play to download Anycubic APP.
Then ,sign up and sign in.
Select the model files you want to download from the APP's earch model. (You could use the search function or browse different categories to find suitable models.)
The saved model files can be viewed in the "Workspace" -> "Files" section.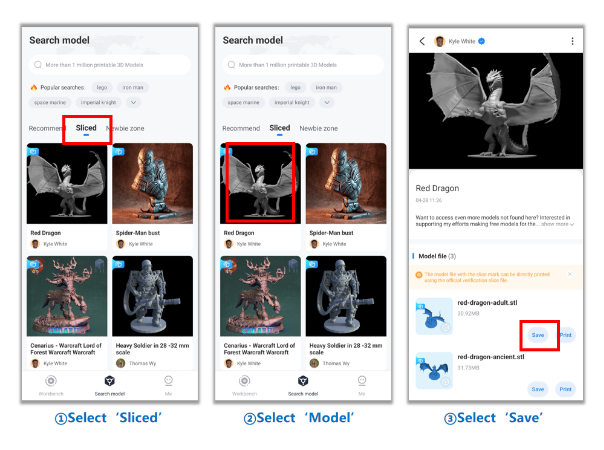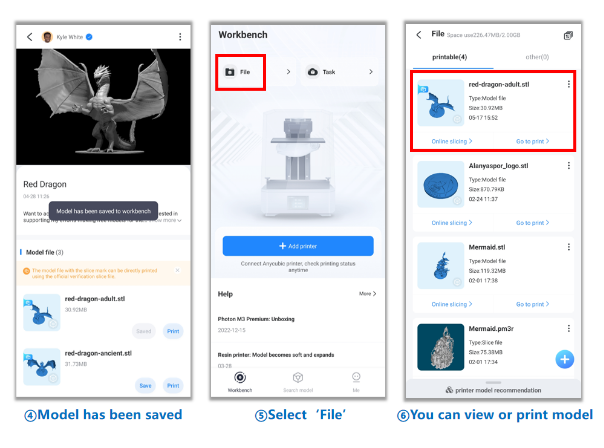 You need to register and log in to the corresponding website first, and then follow the download instructions provided by each website to complete the file download.
Method 1: If you are currently viewing this article on your mobile app, click the "Share" button in the upper right corner, forward this article to your computer, and then open it. Then, directly click the link provided below.
Method 2: Open a computer browser and copy the link provided below to the browser's address bar, depending on your actual situation.
For the international version of the APP:
https://cloud-universe.anycubic.com/file
On the webpage opened in the browser, log in using your APP account login information. This will ensure access to your APP workspace on the computer.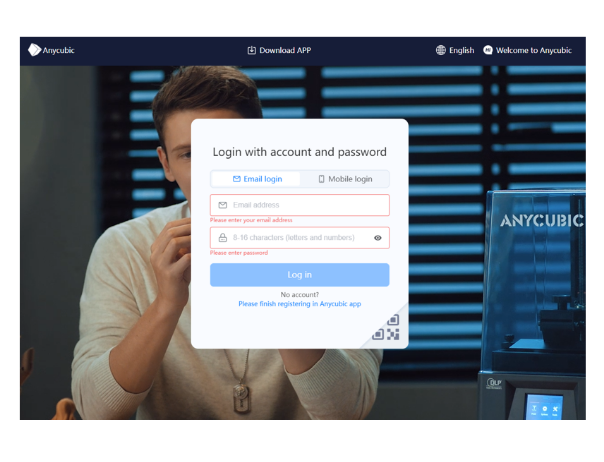 After successfully logging in, you can find all the saved model files. Click "Download" to automatically download them to the default storage location. If you want to manually select the storage path for the model files, please change the path in the browser's download management settings.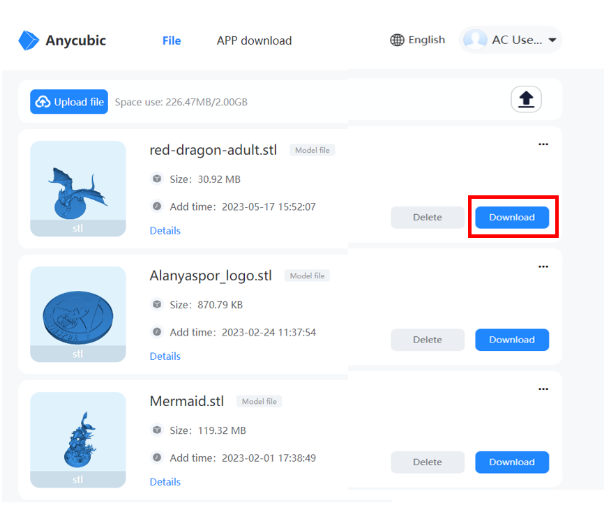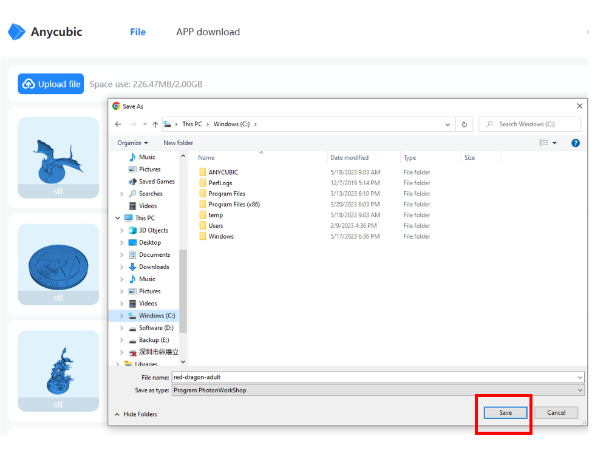 Note: