Please check if your printer is using the latest firmware version. If not, please update it.
Firmware download link:
Please try adjusting the print parameters. It is recommended to increase the lift distance and decrease the lift speed and retract speed while keeping the existing parameters.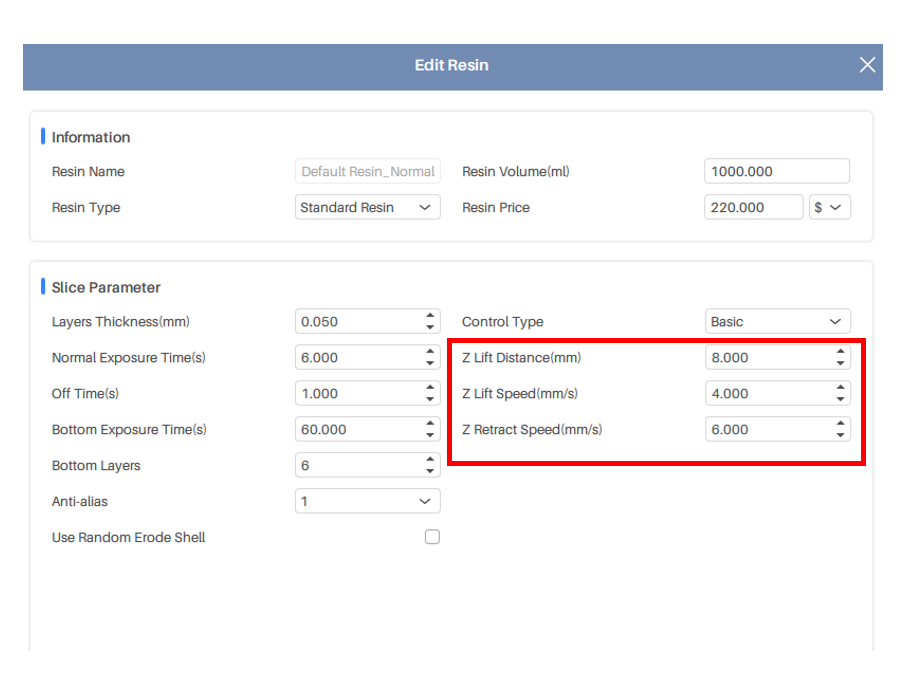 If the printer has been in use for a while and layer lines consistently appear at the same height during multiple prints, it is recommended to clean the lead screw motor and linear guide rails with a lint-free cloth.
Note: Do not use alcohol or water for cleaning to avoid rust or seizure of the lead screw motor. Avoid using lubricating oil as much as possible, as it can flow into the motor along the lead screw and damage the internal structure. After wiping with a lint-free cloth, apply lubricating grease to the lead screw motor and linear guide rails, and perform multiple up and down movements to ensure even distribution of the grease.
The following diagram is an example using Photon M3 Premium: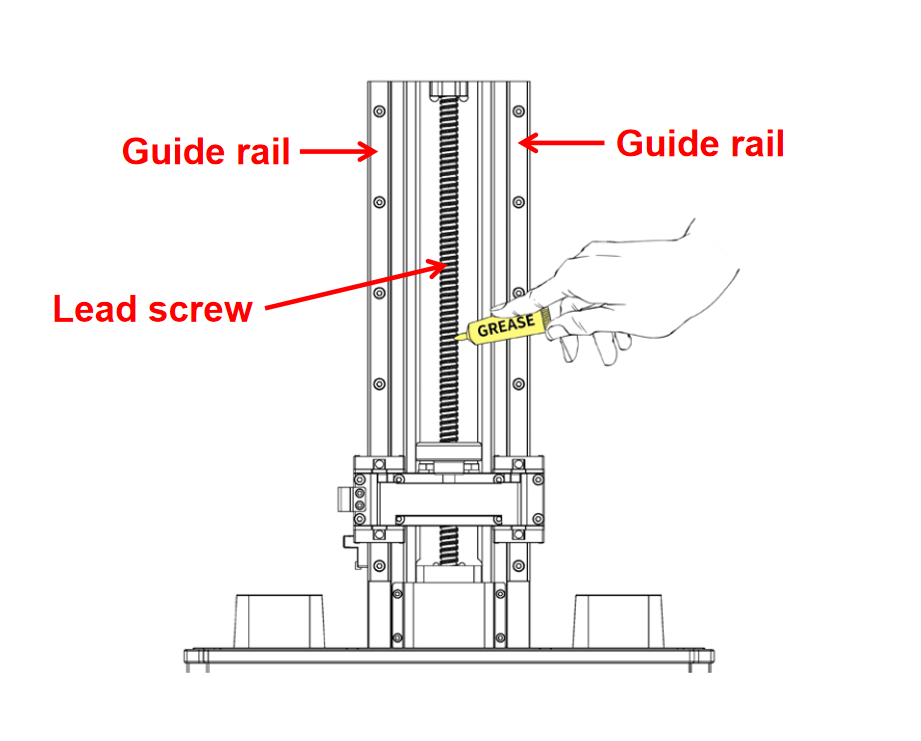 If the troubleshooting methods mentioned above do not help, please consult the store where you purchased the device and provide them with detailed troubleshooting steps. Professional technical personnel will assist you in resolving the issue.