Open the Anycubic APP and select "Workbench" -- "Photon Mono M5s Printer" -- "More" (top right corner) -- "Firmware update." The printer will automatically download and install the firmware. During installation, the printer will restart, and the APP will display the printer as temporarily offline. Once the firmware upgrade is complete, the printer will return to an "Available" status.
Note: How to verify a successful firmware update?
If, when selecting "Firmware Update" again, the APP indicates "It is already the latest version," it means the firmware update was successful.
Click the provided link to download the Photon Mono M5s firmware file from the official website. Save the file to a USB drive, insert the USB drive into the printer, and print the firmware file.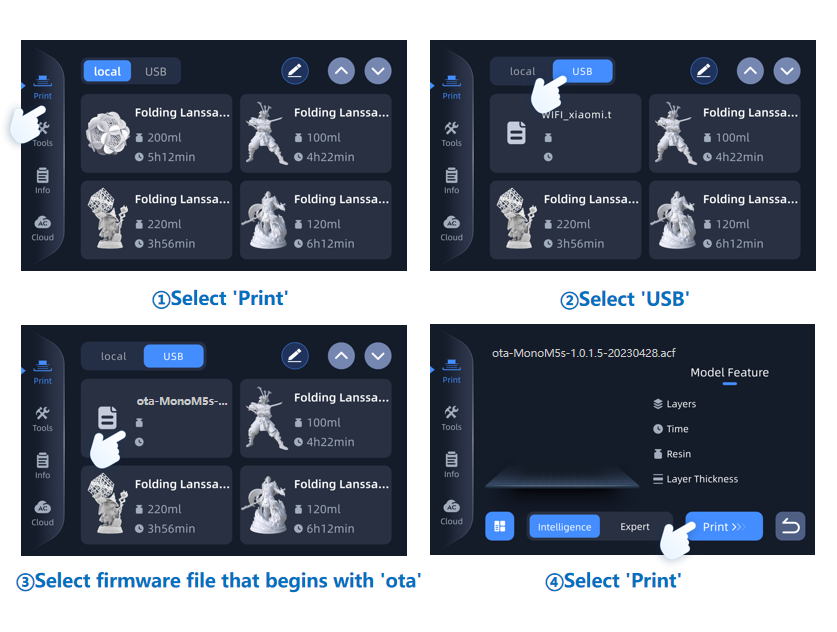 ¶ 2) Upon completion of printing the firmware file, the firmware update is deemed successful, and the printer will automatically reboot.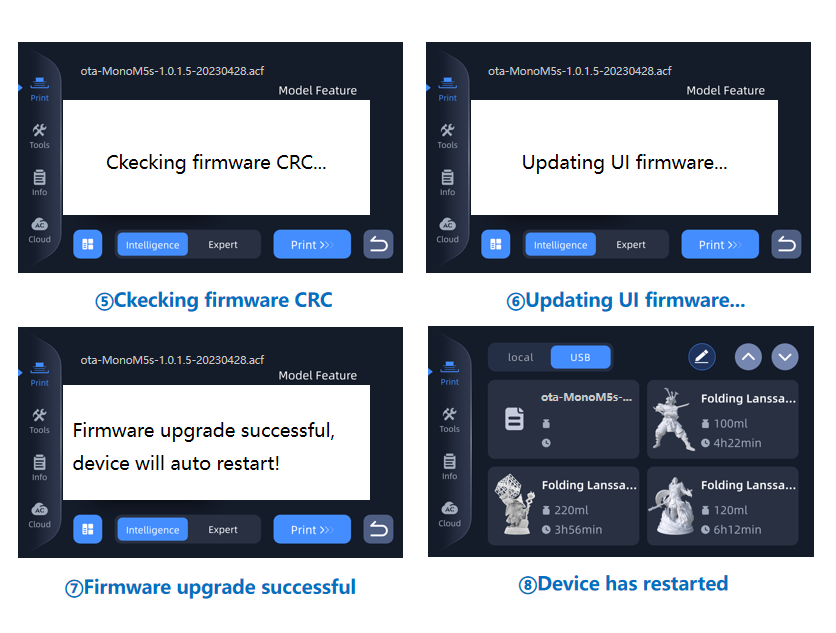 If you have further questions, we suggest you create an after-sales ticket and our After-sales engineers will help you solve the problem. (Reply time :1 working day)
Please click this link to submit your ticket: