The printer detects that a certain part of the model has broken.
For example, if there are small layers in the lower section of the model, please rotate the model through slicing to avoid significant area variation.
If the supports are insufficient, please add enough supports or increase the support density and depth to prevent the model from detaching from the overall structure.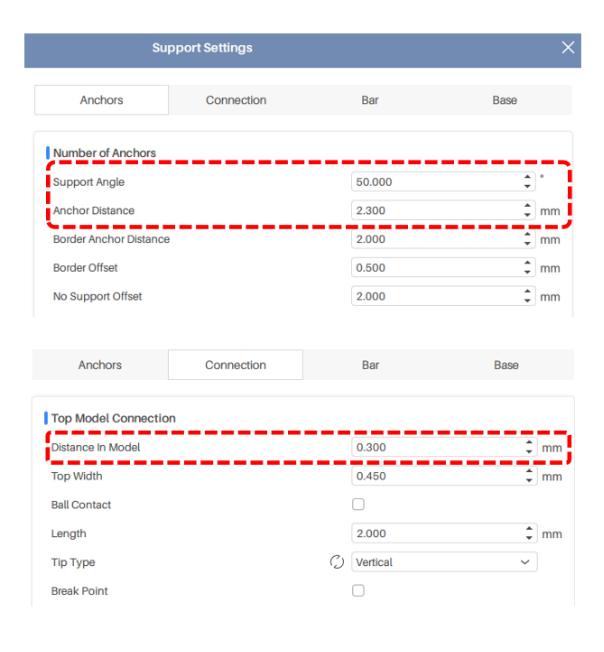 Please check if the exposure time is significantly different from the recommended resin exposure time (resin recommended parameter link). If it is significantly different, please set it according to the recommended exposure time.
Check whether the broken part is a suspended section without supports. If a suspended section has no or insufficient support, the model may break because it was not initially connected to the supports.
Using the Anycubic Photon Workshop V3.0 slicer software as an example, the "Check Islands" feature is enabled, and the progress bar is dragged to browse through each layer's sliced image.
The green part means there is support below; the yellow part is connected to other parts but may be suspended and may need supports; the red part is completely suspended and must be added supports.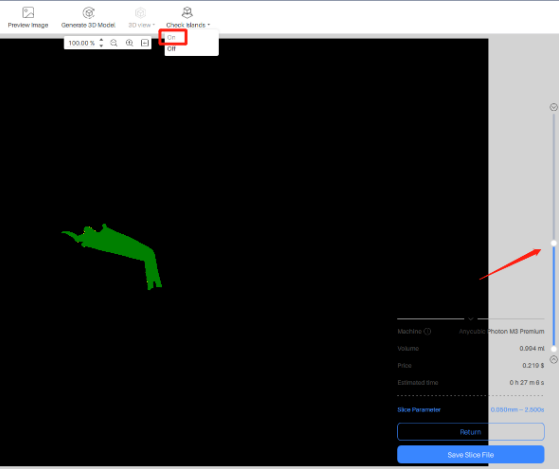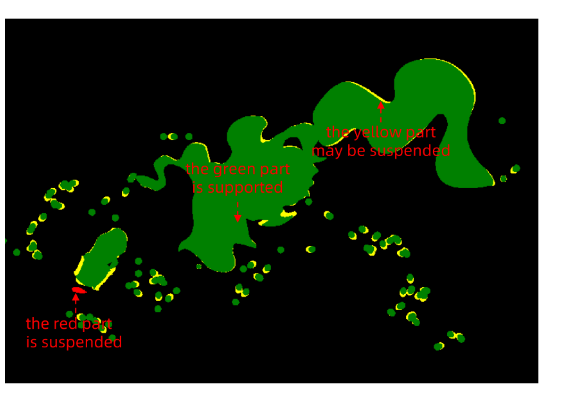 If you encounter any problems during use, please send a post -sales consultation on our official channels, and we will reply within a working day. (Reply time :1 working day)
Please click this link to submit your ticket: