The motor status check for the Photon Mono M5s involves inspecting the motherboard motor driver for damage and checking if the motor is overheating. (The motor cannot be detected if the motor cable is not plugged in)
Troubleshooting steps:
Make sure the current printing environment temperature is within 8-40°C.
Use an M2.0 hexagonal wrench to unscrew the two screws securing the back cover, then manually remove the section marked in yellow in the diagram to remove the printer back cover, and check if the heat sink of the motherboard motor driver is loose or detached.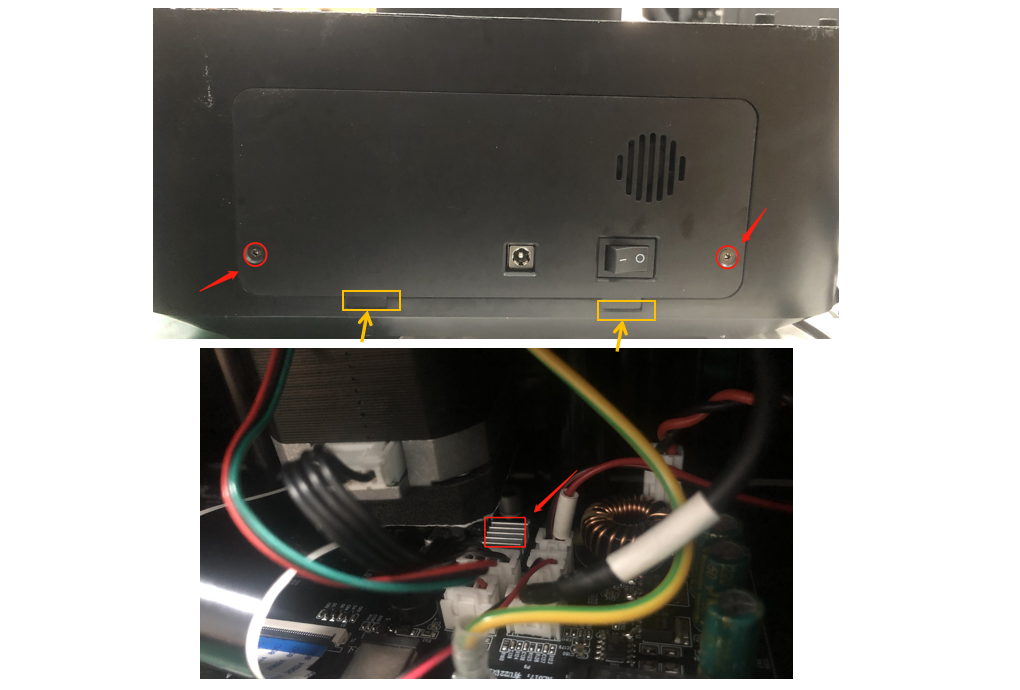 The above troubleshooting methods did not resolve the issue. It is recommended that you create an after-sales work order to feed back the process and results of the previous inspection to the after-sales engineer. After-sales engineers will help you solve the problem. (Reply time :1 working day)
Please click this link to submit your ticket: