The printer cannot read special symbols.
The printer cannot directly read the STL model.
The printer cannot read the USB above 32G.
The printer cannot read the files in the folder, It is recommended that the model file be named in pure English and within 15 letters and stored in the USB root directory.
Troubleshooting method: Please check if the format of the sliced file matches the printer; you can refer to the table below or click "Settings" in Anycubic Photon Workshop to find the corresponding model and view the sliced file suffix.
If the file format is correct, please make sure your sliced file is placed in the root directory of the USB drive and not in any folder.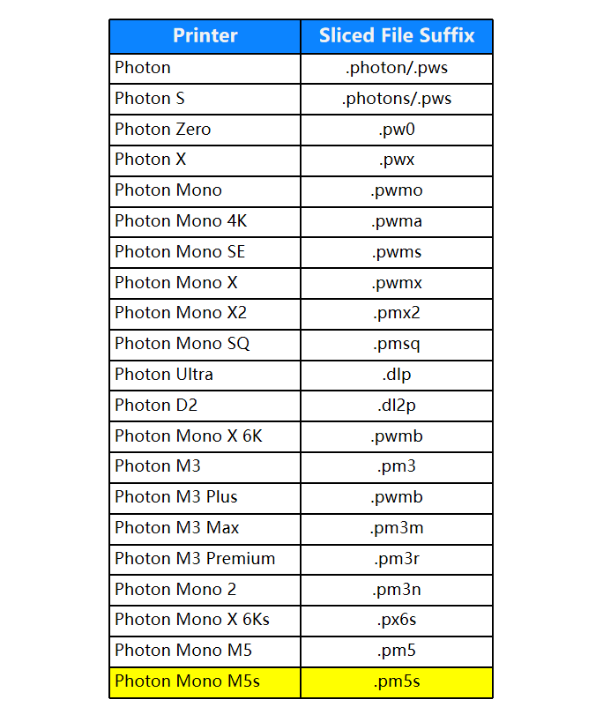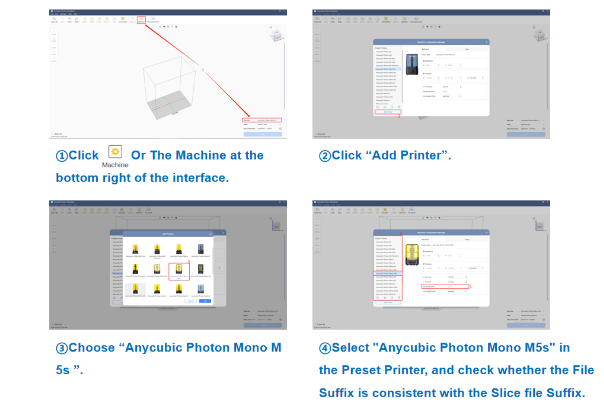 Troubleshooting method:
1) Try formatting the USB drive as FAT32 with 4096 bytes, and the memory must be within 32GB. Slice the file again to avoid file damage caused by improper saving.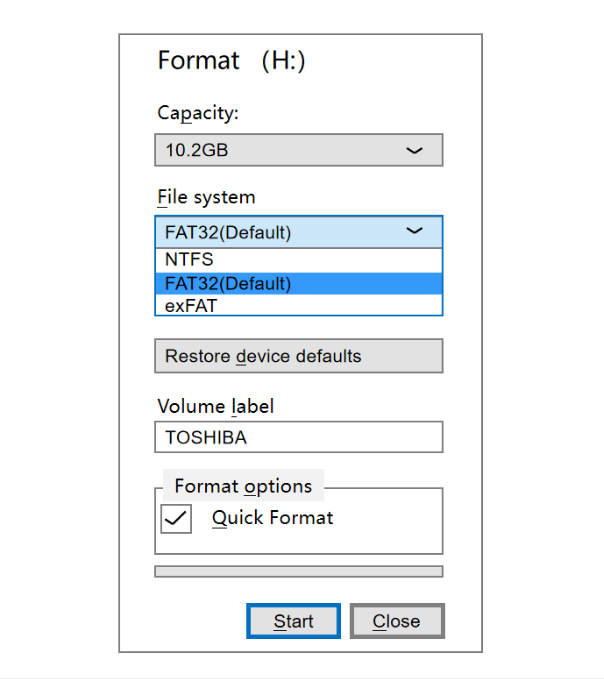 2) Try using a new USB drive with a memory no larger than 32GB.
The above troubleshooting methods did not resolve the issue. It is recommended that you create an after-sales work order to feed back the process and results of the previous inspection to the after-sales engineer. After-sales engineers will help you solve the problem. (Reply time :1 working day)
Please click this link to submit your ticket: