Check whether the input voltage of the power adapter is sufficient, and the normal voltage is 24V.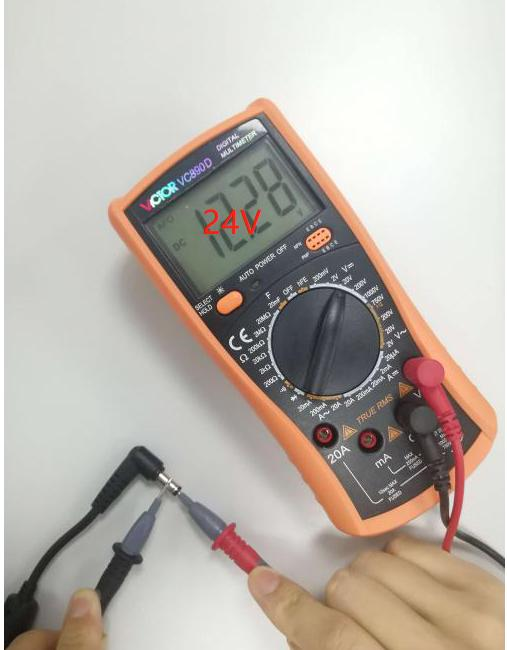 ¶ 2)Check the mainboard
Open the bottom cover of the printer and unplug the UV light port cable on the motherboard. Click exposure for 60s, and measure whether the UV port voltage on the motherboard is 24V within the exposure time.If the voltage is not 24V, replace the mainboard.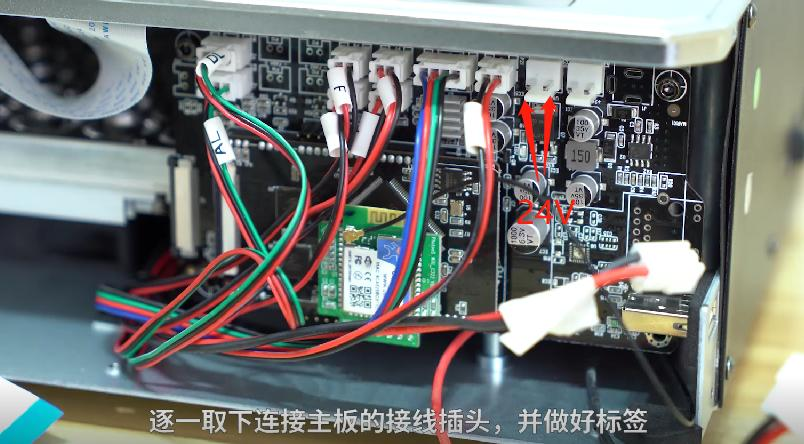 One by one to remove the connection to the motherboard wiring plug and mark.
Unplug the cable from the light board. Click the exposure for 60s and measure whether the voltage at the output port of the driving board is 36V within the exposure time. If not, replace the drive board. If yes, the lamp board is broken, replace the lamp board.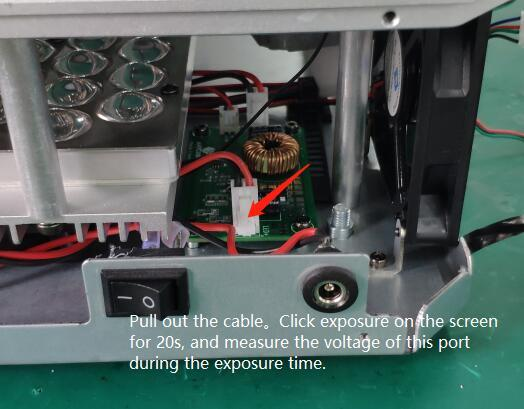 If you have further questions, we suggest you create an after-sales ticket and our After-sales engineers will help you solve the problem. (Reply time :1 working day)
Please click this link to sumbit your ticket:
After-sales Ticket Submission Page