When you encounter problems with your printer, it is recommended that you first visit the official Wiki to find a solution.
If you still can't find the answer to your problem, you ccould create a ticket .
And our After-sales engineers will help you solve the problem. (Reply time :1 working day)
We will put the link on the official webpage you may contact, but if you are not clear, please click the link below directly.
After-sales Ticket Submission Page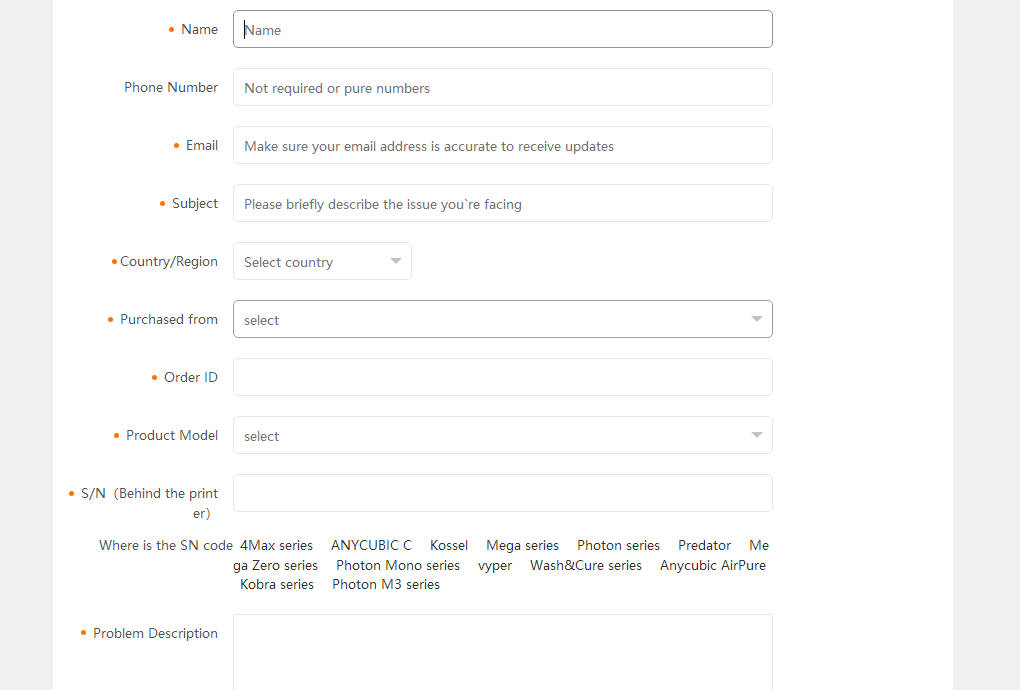 Please let us know how we could address you.
Make sure your email address is correct, this is the only way we contact you.
Please describe your problem briefly.
Please confirm your country/region, which will help us quickly judge the problem.
Your problem may also be from the purchase channel, which will help us solve the problem for you .
You could also call it the order number,
If your order comes from our official website https://www.anycubic.com, then please check the order confirmation email.
If your order comes from other sales platforms, please consult the seller.
The front of the device can be clearly understood, and you could also confirm on this page.
It is usually located on the side or back the printer.
You could put the mouse above the name of the device model, and there will be a corresponding location prompt.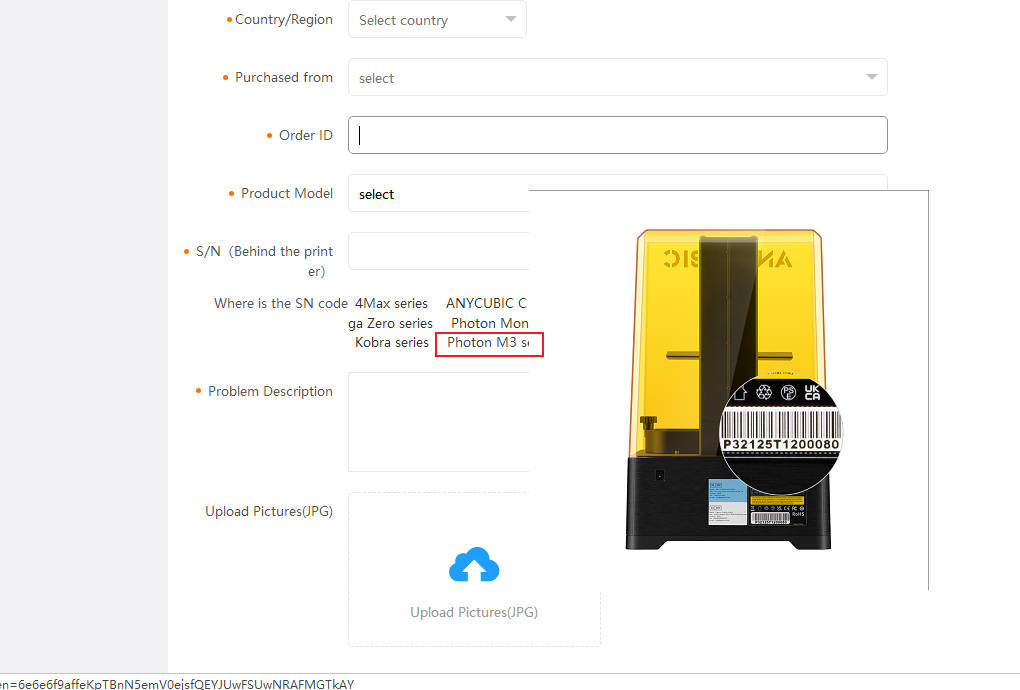 Or refer to this article to find
How to locate your printer's serial number(SN)
Subject may not be enough to describe it in detail, please write the problem here.
If you have pictures, please upload it.
If your problem is related to the printing model, it is recommended to attach model files and slice files.
And make them into .zip files and upload it.
Please enter the corresponding english or numbers according to the picture on the right.
After the creation is completed, you will see this page.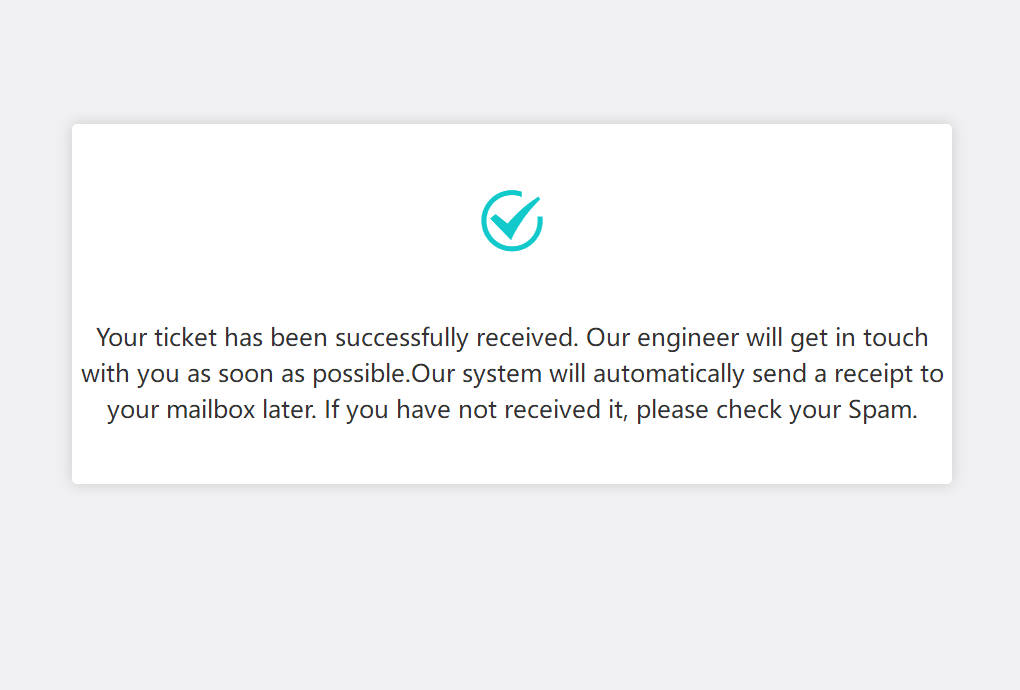 If the submitted information is abnormal, please pay attention to the pop -up window of the webpage.
Finally, please confirm whether your mailbox receives our reply.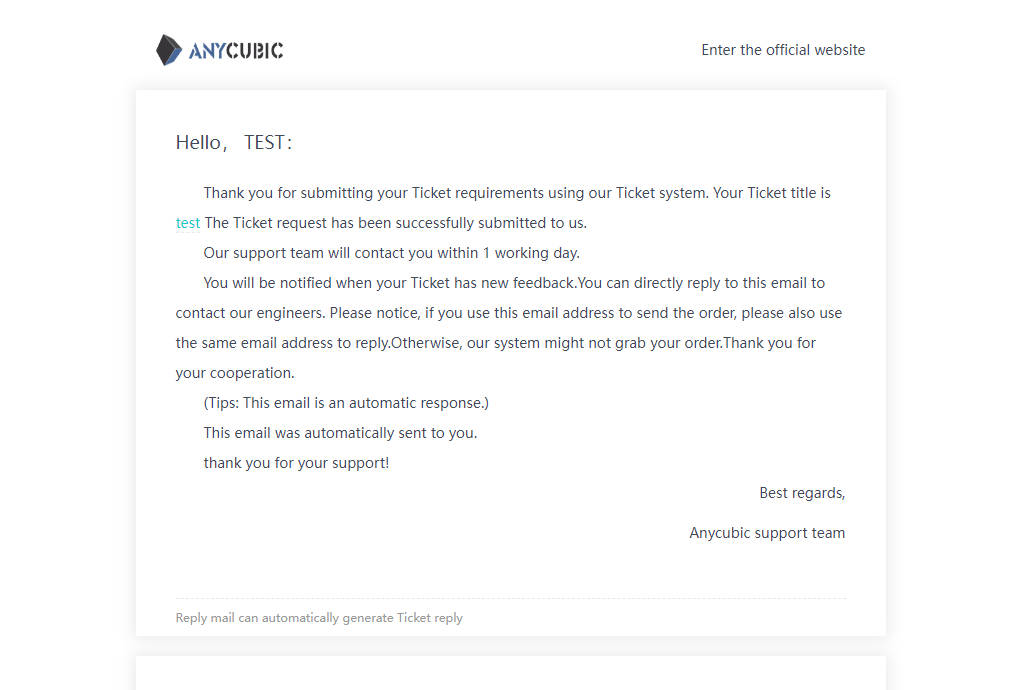 If not, check the spam.