Anycubic Kobra 2 neo has automatic 25-point leveling, LeviQ 2.0 smart Z-Offset functions. The default printing speed is 150mm/s, and the maximum printing speed is 250mm/s, which is twice that of other models of the same price. Significantly improve your printing efficiency. Apply the linear propulsion and input shaping functions in Marlin firmware to reduce spillage and print resonance, improve print quality and stability, and create smoother and clearer model details. Novices can also produce high-quality works for their first print.
Official product page: Anycubic Kobra 2 Neo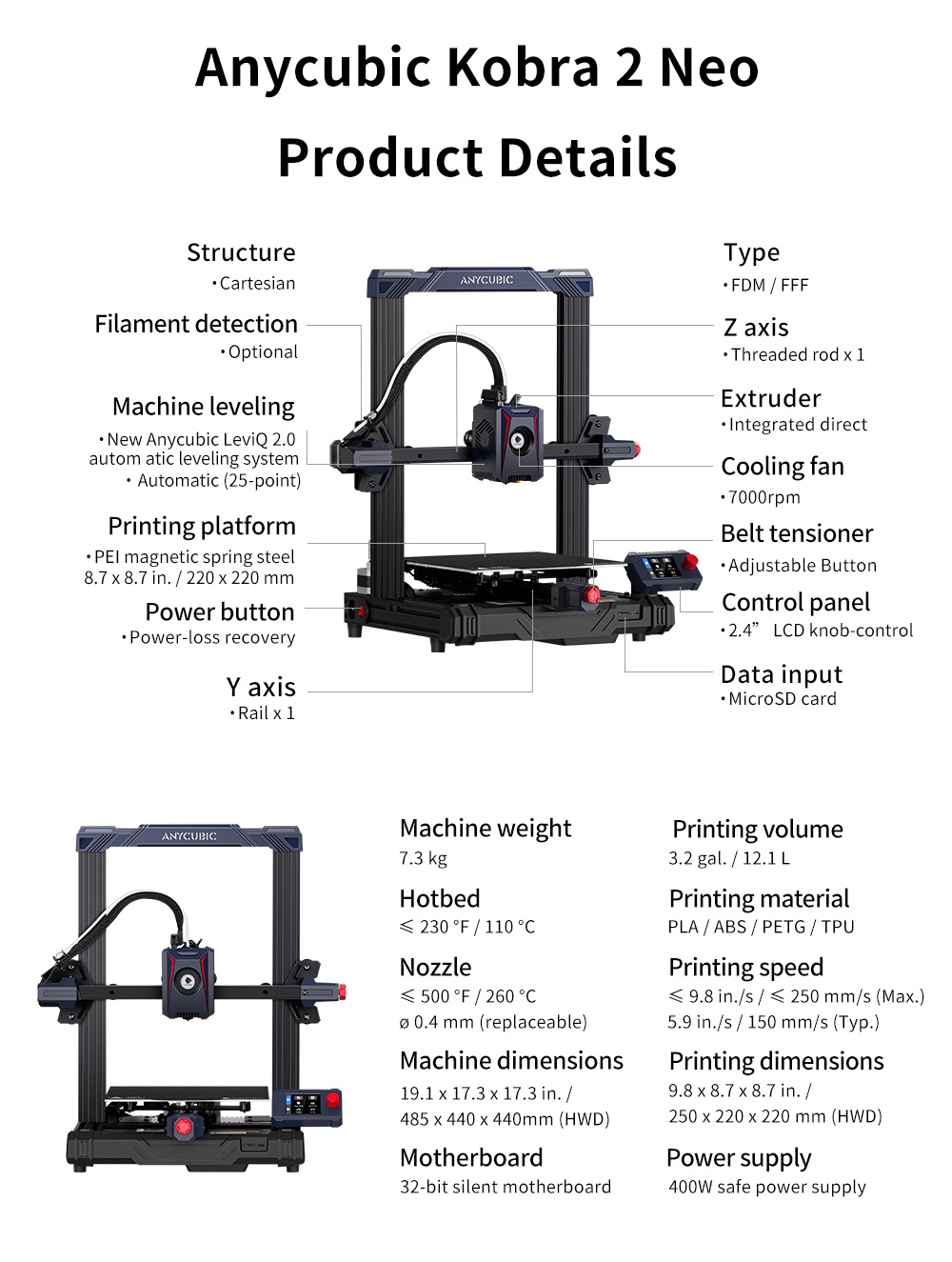 ¶ Maintenance
Please wait for the new version update.
V1.0.0